Skip to products grid selection
We Recommend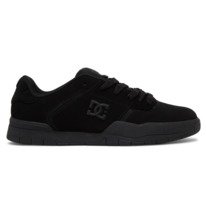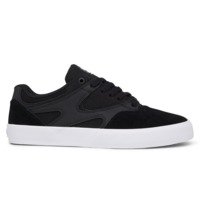 Sko
Make memories in the best baby shoes with DC. Designed for future kings of the hill, DC has developed this range of new baby shoes. Creating a wide selection of toddler shoes for their first steps and stair sets, we have engineered a collection of first shoes for every adventure. Our newborn shoes and baby footwear offers instant comfort and endless wearability for the next generation of rough riders and park players from 0 and up. The brand turning learners into legends get off on the right foot with our cross section of baby boy shoes and baby girl shoes.
BABY SHOES FOR FUTURE SKATING ALL STARS
We love kids, hell, we used to be one. Now we've got our own, we understand how boring buying baby shoes online can be. Stuck between a choice of pretty pink baby shoes and boyish baby trainers, we wanted to give parents the chance to rock out their kids' early years with kickass baby shoes that don't suck. Putting our years of industry knowledge to the test, we have created a comprehensive collection of soft baby shoes for newborns, plus toddler sandals and sneakers for when they're ready to take their first steps. Concentrating on the form, fit and feel good factor of all skate shoes and kids styles, our DC Shoes baby sandals and sneakers offer essential footed; and ankle support for improved ergonomics alongside street level designs that really rock.
TODDLER SHOES PACKED WITH PERSONALITY
Creating a compromise between form and function, our toddler boots and shoes bring park style to the playground with handy Velcro closures, abrasion resistant rubber soles and fun designs. Taking the tears and tantrums out of choosing the right pair of baby flip flops or skate shoes, our selection of toddler shoes combine cool kerb appeal with important construction techniques approved and certified by professionals. Re-modelling some of our most popular skate park classics, your little monsters can rule the streets in a range of iconic white baby shoes and red baby shoes designs. Throwing a spectrum of colours into the mix, DC is always doing something different, that's why you won't find your average blues and pinks in our baby shoes collection. Instead, shop from loud and proud paint box brights like our eye-catching yellow baby shoes or dark purple baby shoes. Want to give your mini ramp riders street cred from day 1? Head over to the DC baby shoes page for more toddler shoes packed with personality.
BUY BABY SHOES ONLINE
Looking for their first pair of kicks? At DC, we've got a wide range of baby shoes and toddler shoes for pre-school and the skate park. Constructed to handle the rough and tumble of growing up, our winter weather baby wellies and boots baby are ideal for jumping puddles while our baby skate shoes and trainers are ready to roll as soon as they are. Kit them out with the best toddlers shoes and trainers today and get exclusive deals, discounts and offers on super fast shipping – only when you shop baby shoes and toddler shoes online at DC.
Read more
Read less